Editor's note: As we continue to strive to bring you the best of the hard-hitting reporting out of Karamoja, we're pleased to announce the first in what will hopefully be an ongoing series of articles by our first guest-blogger, Caleb Okken. As the visitor season descends upon us like a black cloud of hungry locusts, we hope to open up these hallowed pages to other sagacious guest-writers as well. More on that anon.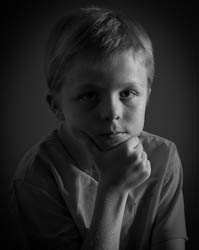 Hi my name is Caleb Okken and I live in Karimoja, Uganda with my family. I am 10 years old. There are several cool things about living here. Here are my top 8:
I have a really big yard that I can ride bikes on the bike path I made.
My school house is just a couple of yards away and I have the best teacher ever, whose name is Erika Bulthuis.
On some Saturdays, I have five Karimojong friends come and play with me.
I get to be with cool missionary associates and I get to meet visitors from all over the world.
I get to be next door neighbors with my good friend, Josh Tricarico.
I also have some other cool neighbors like the Wrights and the Knoxes.
I have a massive tamarind tree in my yard and I love making tamarind juice with our compound worker.
And best about living here is knowing I'm serving God.